Greetings to all Friends,
It's our immense pleasure to invite you all to the 2nd Live International Urethroplasty workshop of the ISORU (International Society of Reconstructive Urology). The first successful workshop was held at Pune which included world's first Live 3 D Urethroplasty. More than 570 delegates from over 20 countries attended the workshop. The manifesto of our society is to conduct Live operative workshops all over the world and help the reconstructive urologist observe the masters perform simple to complex urethroplasty.
We appreciate the efforts of Asian institute of Nephrology & Urology (AINU) to conduct the 2nd Live operative workshop and welcome you all to the Hi-tech city of Hyderabad, India on 2nd -3rd March 2019. We will have the best experts demonstrate urethroplasty and hypospadias surgeries.
Please register for this academic feast and make the most of it.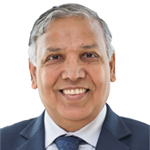 Prof. Sanjay B Kulkarni
ISORU President
Organised by: ISORU, Asian Institute of Nephrology & Urology and Mallik Raju Purna Urocare Foundation